IoT App Development Company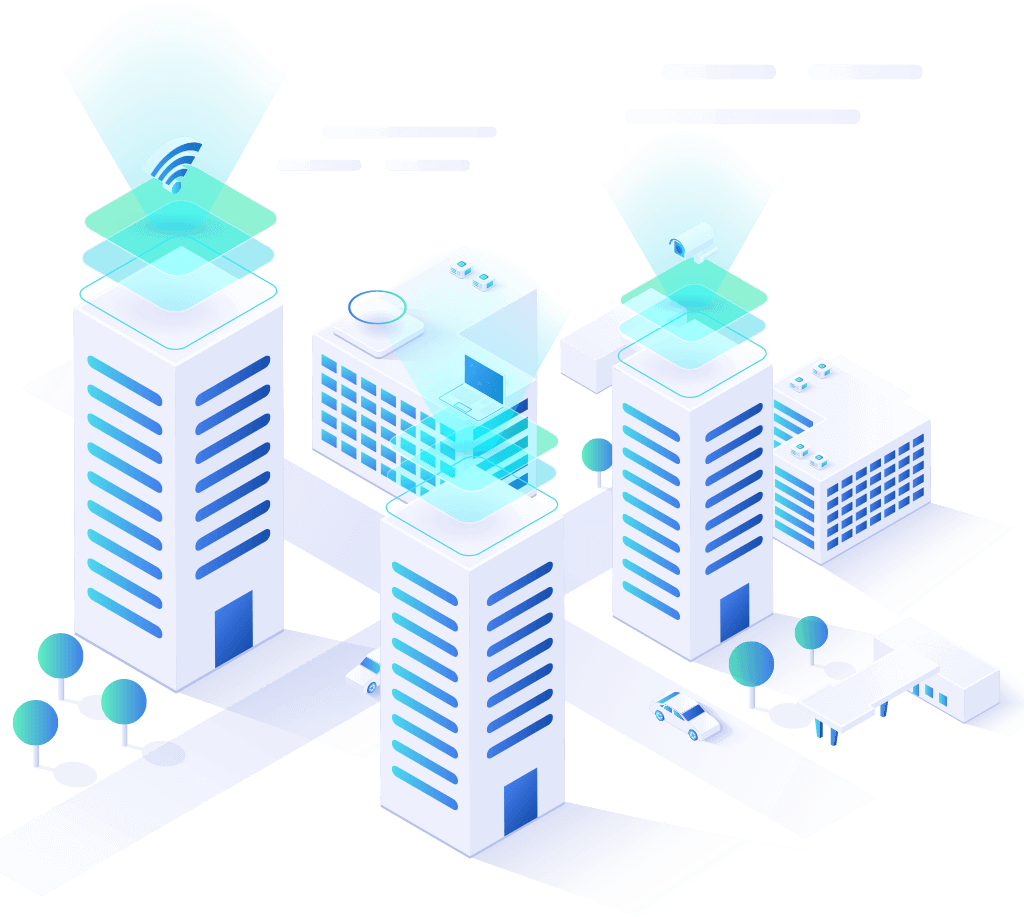 Reshape your Business process with a High-End IoT App Development company?
Internet of things; as the name suggests, it is a network of devices or things connected to the Internet, e.g. a mobile phone, music player, digital camera, TV or even a vehicle, even institutions such as homes, hospitals, leisure centers, companies. Whichever device it is, IoT connects everything and everyone. Communication can be person-to-person; human-things or things-things. These interconnected things can be accessed and operated from anywhere in the world. IoT allows devices to connect, communicate, and transfer data between other connected devices.
Let's explain this with a simple example. Mr. Sam forgot to turn off the air conditioning on the way to his office from his home. If his air conditioning supports IoT, and both his air conditioning and his mobile phone are connected to the Internet, Mr. Sam can turn off the air conditioning from anywhere in the world using an app installed on his mobile phone.
Easy monitoring of devices
Energy saving
Cost saving
Increases productivity
Industry Automation
Economical
How IoT Service helps Transform your Business ?
Identify use case based on business requirements
Roadmap for innovation
Platform review for end-to-end integration
Provide information to customers to get them started in their Travel IoT.
It makes it easy to the creation of roadmaps, domain-based value chain mapping,
Business case preparation, use case definition, solution blueprinting, business KPI and ROI mapping
Facilitate updates in terms of products and services
IoT Application Across Industries
Agriculture is one of the most important areas where technology should be a high priority. The situation would be unbearable if the agricultural sector had not paid enough attention. With this in mind, Internet of Things technologies has expanded to serve the agricultural sector One such innovative initiative. ITT is used in smart farming to find out the weather reports, harvest life, cattle health, soil quality, etc. Applying automation to agriculture has reduced the time and manpower involved in irrigation and related activities. This gives the farmer more profit.
Wearable devices are those technological devices that are worn on the human body. Some examples of wearable devices are wrist, watches, pants, shirts, glasses, shoes, etc, which can be worn with IoT, for various purposes such as fitness tracking, entertainment, smartphone access, etc.
IoT plays an essential role in the medical field. IoT allows doctors to have real-time monitoring of the patient's condition using connected devices and thus save the lives of many. It had long been impossible to connect medical equipment to the Internet. The scenario was changed after the birth of IoT: devices can now quickly access, and transfer patient records to any connected device.
In the current scenario, IoT occupies the lion's share of the market, thus increasing the values of the company. to another level where complex problems find the easiest and best solutions.It is undeniable that after the arrival of IoT, the majority of business operations are simplified.oT is that technology that helps companies target their potential customers and improves the overall Customer Experiences. Let's take a quick look at where IoT is applied.
Villages are rapidly transforming into cities, proper city planning is needed to meet new demands and needs. IoT helps cities meet their demands. One such application is intelligent Traffic signals. thus avoiding congestion.
Innbits simplifies the management of big, scattered IT ecosystems — such as those in logistics and supply chain, manufacturing, and retail.
We can combine middleware orchestration systems that enable enterprise-wide transparency, traceability, and open data sharing with better cybersecurity, compliance, and protection capabilities for essential data protection.
Integration of IoT devices enables the following:
Automation of, and visibility into, asset management, inventory management, personnel management, and resource management, to name a few.
Massive volumes of data will be collected and analysed in order to provide you with increased visibility into performance and security.
Improved decision-making, tracking, and reporting of key performance indicators.
We develop intelligent Internet of Things (IoT) applications for indoor positioning that incorporate sensors, smart devices, middleware platforms, and mobile applications.
This enables real-time position monitoring in massive indoor settings with an accuracy that exceeds that of outdoor GPS.
For event organisers, Wi-Fi-enabled IoT solutions can offer location-based marketing and aid in traffic analysis.
Allowing for interior location in logistics entails the following:
warehouse asset and inventory management that is more intelligent
supply chain management that is intelligent
Highly efficient workload and labour monitoring, enhanced theft prevention, and controls on worker accountability
Our custom Internet of Things application development and smart home solutions enable the sensorization, connection, and interoperability of any devices in your smart environment.
You can do the following with your smart appliances and gadgets linked to a Wi-Fi network:
benefit from intelligent automation:
With your phone, tablet, or voice-activated interface, manage your lighting or heating.
keep an eye on your energy use
for added piece of mind, obtain fast remote access to your smart environment.
Immediate notifications in the event of a breach or incident
IoT Frameworks We Build On
Come to us and Transform your Business Digitally with our end to end IoT Solutions