Augmented Virtual Mixed
Reality Services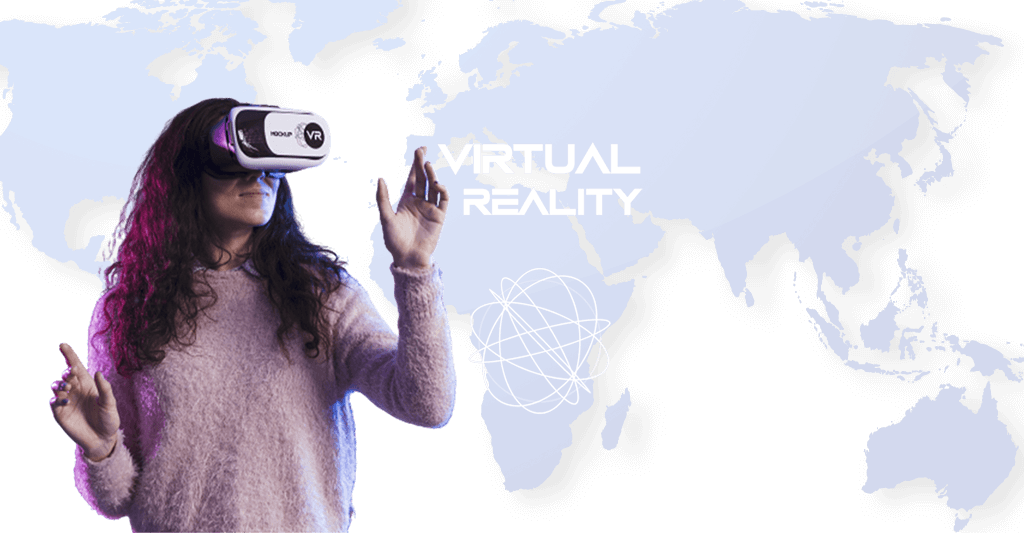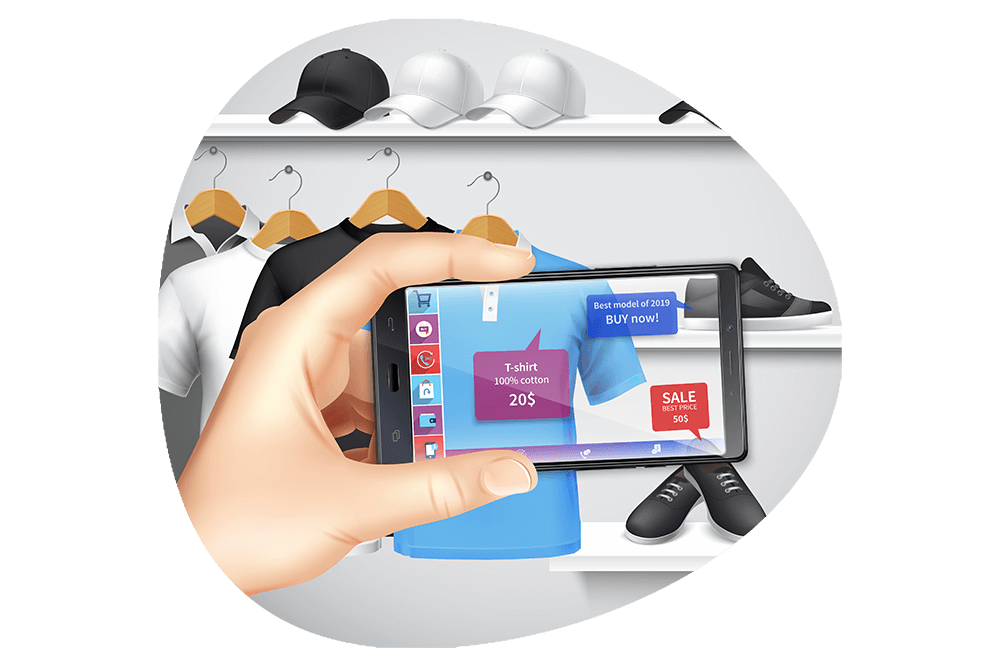 What is Augmented Reality?
AR is an interactive and enhanced experience of the real-world which is achieved through computer-generated elements including visual, sound, and other sensory activities. It is a growing trend among the game industry, real estate industry, eCommerce industry etc.
Marker-based Augmented Realty
Marker based AR uses a unique distinct pattern or symbol like a QR code to initiate the AR experience. The AR application recognize the marker and place the digital virtual object on the real physical world.
Location based Augmented Realty
Location based AR does not need any special marker. It requires GPS data and digital compass to trigger an augmented experience and display the virtual object in the real environment.
Superimposition based Augmented Realty
As the name suggest, superimposition based AR find a object and provides a alternate view of the object on the physical environment.
Augmented Virtual Mixed Reality Services
Virtual reality is a technology that allows to develop a new simulated environment where users can explore and interact with the 3D world through special goggles, gloves and headphones. The virtual scenes and object created though images, sounds etc appears to be real and provide a fully immersive experience for the users.
Fully immersive simulation gives a feeling of being physically present in a virtual 3D world created through images, visuals, and sound thus providing the most realistic experience. The fully immersive experience can be experienced with a head-mounted display, gloves, headphones, treadmills, etc. Most of the VR games are done using fully immersive VR
The semi-immersive experience offers users a partial virtual environment. The visuals give users the feeling of being in a virtual environment but at the same time staying connected with their physical surroundings. Semi-immersive is often used for training and educational purposes. A flight simulator is a good example where the setup consists of a physical display (cockpit) and the windshield act as a virtual display.
Non-immersive VR has become very common now a days and often overlooked as a VR category. Video games is a good example where user sitting in a physical space interact with the virtual world through motions. 
Augmented Virtual Mixed Reality Services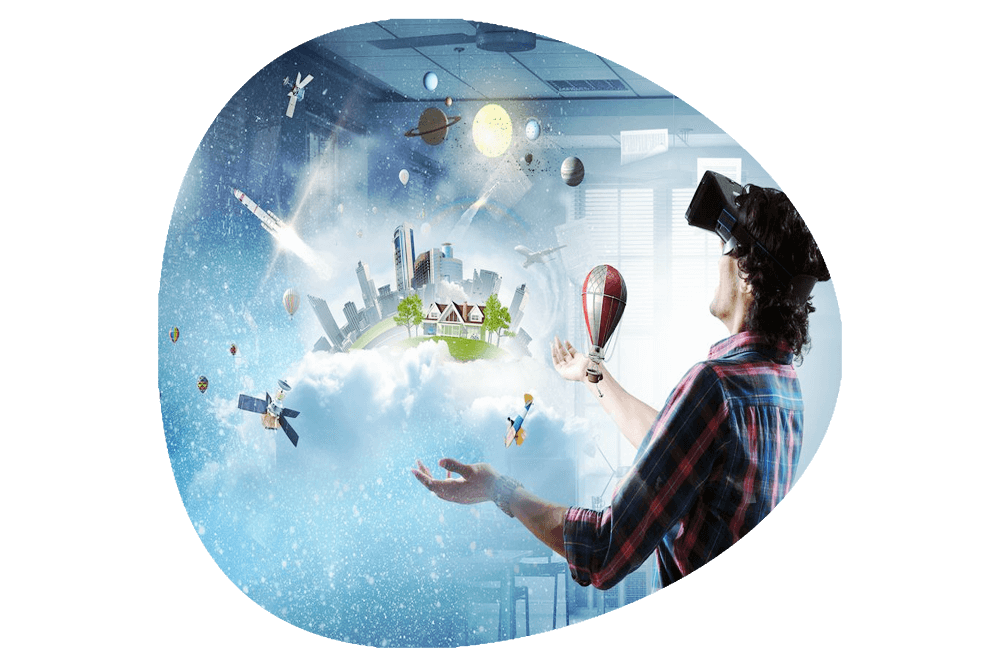 Mixed reality is the combination of augmented reality and augmented virtuality or the physical and digital worlds, unlocking the links between human, computer, and environment interaction. This new reality is based on advances in computer vision, graphical processing power, display technology, and input systems.
Augmented Virtual Mixed Reality Services
Why Innbits for VR| AR | MR services?
Reduce training time, cost, and risk by providing real-world simulations that are proven to increase retention and engagement.
It enables engineering and design concepts, improves planning processes, reduces errors, enhances teamwork, and brings a whole new dimension to stakeholder engagement.
Build consumer trust, improve analysis, and lead the market above all by using the latest immersive technology with your product.
Android (Java/Kotlin)
iOS (Swift/Objective C)
ARCore
ARKit
Unity
Vuforia
8th Wall
Socket.io
Web RDC
Graph QL Subscriptions
Social Media Applications
Amazon AWS
MS Azure
Hybrid Deployment
HoloLens
Samsung Odyssey
Windows Mixed Reality (WMR)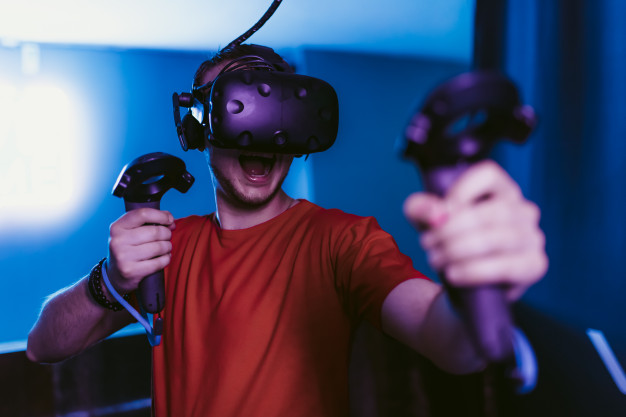 VR play is a term used to describe a new generation of computer games with virtual reality technology that gives players an immersive, first-person view of the action of the game. VR, sensor gloves, hand controls, and more.
Evolve your service technician skills in less time using our AR training tools, and provide the best remote assistance anytime, any place.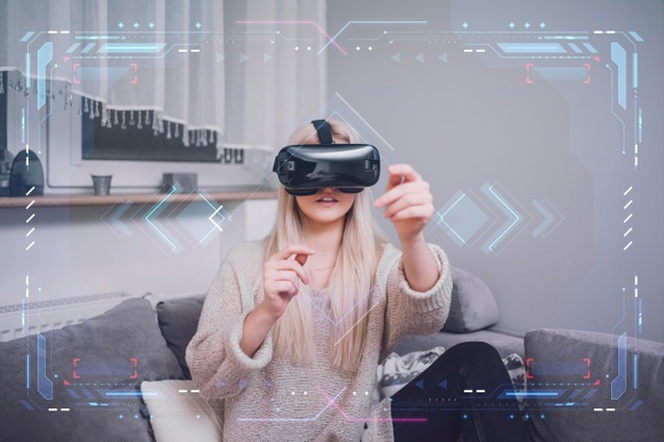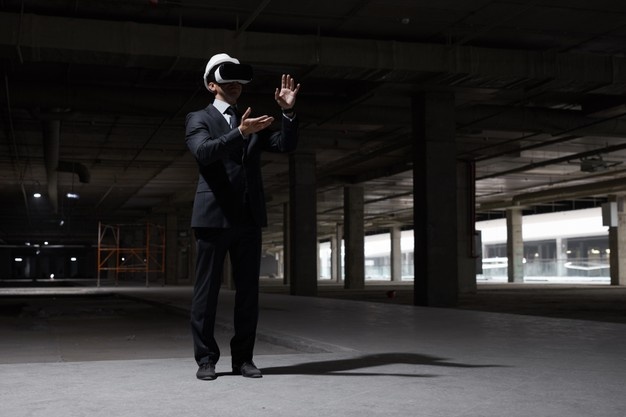 With innbits get your customers ultra-realistic premium experiences wherever they are using VR. Grow your sales, offer options within few hours, and satisfy your customer.
Virtual reality provides your business with an immersive and convenient diagnosis with faster prevention and treatment solutions. This helps in medical training experiential also reduces the cost and extra time that being not utilized. It increases patient satisfaction and motivation them for a speedy recovery.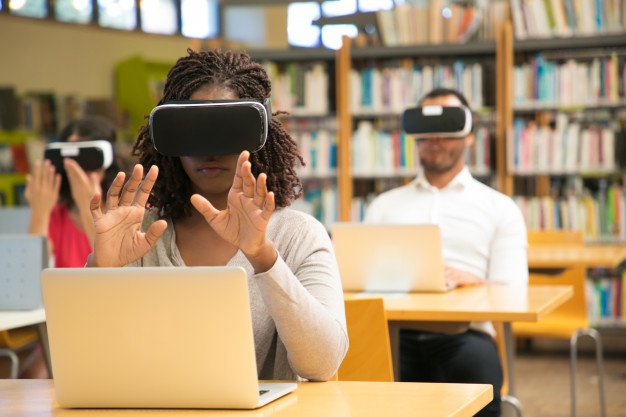 Hone your creative design thinking, critical thinking, and problem-solving skills by providing students with an immersive learning experience through VR.
Why Your Business Needs an Augmented Reality App Solution
Numerous industry leaders, like Ikea, Sephora, Nike, Home Depot, and Wayfair, have developed augmented reality smartphone apps to remain ahead of the competition and fulfil the increasing demands of their customers.

As augmented reality has matured into a mainstream technology, the options for businesses seeking to leverage AR to have substantial business impact have expanded.
Apple, Google, Unity, and Facebook are all investing extensively in new augmented reality features and functionalities, which are enabling a slew of new and fascinating use cases for augmented reality.
Reasons Why Your Business Needs an Augmented Reality App
Businesses can leverage augmented reality apps and other AR solutions to boost their sales, engage customers, increase brand awareness, establish a loyal customer base, and connect with targeted audiences by closing the gap between imagination and reality.
With AR, businesses can train their employees or support them through complex exercises in the field (such as in an operating room or when repairing industrial machinery, for example).
Augmented reality helps consumers visualize new products in an engaging and tactile way, increasing the likelihood of the purchase. By leveraging AR for your business, you can increase your customer's confidence in your product and ultimately your brand.
Augmented reality apps help enrich user-product interaction, enhancing the overall customer experience and strengthening your brand's relationship with each user/customer.
As one of the top AR app development companies, CitrusBits helps businesses and startups create AR solutions of all types.
How Much Does It Cost to Develop an Augmented Reality Application?
As with other mobile applications, the cost of developing an augmented reality application varies significantly depending on the features you include and the intricacy of the content (such as 3D models, animations, and particle effects) you wish to incorporate.
A simple design with fewer critical features will almost certainly incur fewer costs than an elaborate software with sophisticated augmented reality interactions and thousands of unique activations.
Innbits has designed and produced important augmented reality mobile app solutions for startups and companies, like Dupont and Zoetis, as an AR app development company.
Consider our entire portfolio.
Come to us and Transform your Business Digitally